Team Building
Book now for a one of a kind team building experience at Rainbow's End!
What better way to boost employee motivation, improve communication and teamwork, break down barriers and create a sense of unity... all while having loads of fun! We are passionate about The Power of Play and what it can do for your organisation. Businesses work best when the team is a cohesive unit working towards a common goal, and PLAY in the form of team building is an effective way of reaching these goals.
Team building is an exciting way to form genuine, collaborative relationships in your organisation and with these relationships in place, teams are more productive and have greater job satisfaction!
Rainbow's End Amazing Race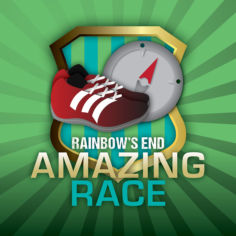 Teams competitively race across the park completing tasks, gathering clues & scoring points. The challenge is to complete ALL of the
tasks and score most points… while trying to complete the race as fast as possible.

Rainbow's End Top Team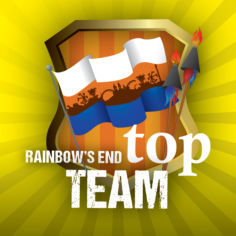 Participants battle it out with challenges, bravery and quick thinking in the quest to be the Top Team. Rainbow's End Top Team is designed for maximum fun and participation while utilising skills in team work, communication and strategy.


Team building activities must be booked at least one week in advance and are subject to availability. Our team building activities are customisable and our team are able to help plan the best activity for your group. Please contact us now to book a great experience for your team!
AND MUCH MORE
We can also organise catering for your group or venue hire if you would like to combine your team building event with a meeting or conference. Contact our coordinator for further information or bookings on 09 261 0420 or email.