From classic fun fair flair to more sophisticated platters for grown ups, our birthday catering will help make it a party to remember for little and big kids alike!

Just confirm your choice with the Birthday Co-Ordinator by 12pm the Thursday before your event (cakes by end of day Tuesday)
Any Questions?
---
kids party meals
Pricing is per child and one choice of meal package per room, apart from vegetarian
Kids meals are served on platters.
Food is set to be delivered 15 minutes from the start of your room booking time. On very busy days there may be a slight delay.
party default - easy peasy $12.50
This is the default package if a choice isn't made by the Thursday prior.
Chicken Nuggets
French Fries & Ketchup
250ml Keri Juice
Make it a Vege Easy Peasy with Spring Rolls & Moneybags.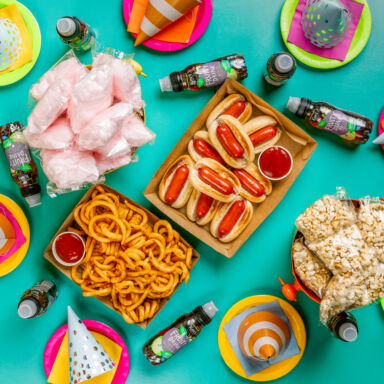 The carnival $14
Mini American Hot Dog
Curly Fries & Ketchup
Candy Floss
Pop Corn
250ml Keri Juice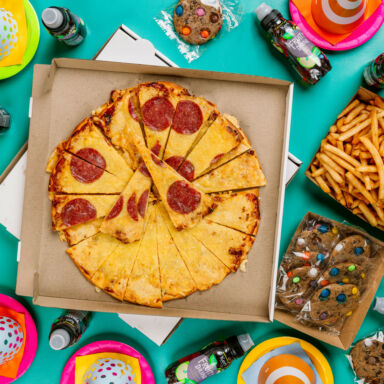 Pizza Fiesta $14
Pizza in your choice of Veggie, Cheesy, Ham & Cheese, Pepperoni or Chicken & Cranberry
French Fries & Ketchup
Chocolate Candy Cookie
250ml Keri  Juice 
Make it a Vege Pizza Fiesta with Cheesey & Vege Delight Pizzas.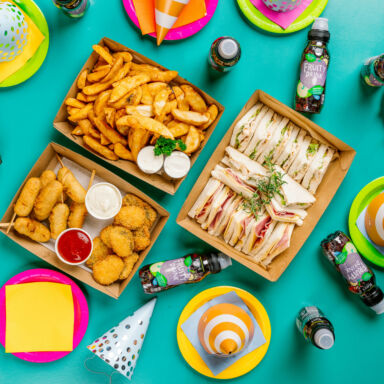 Grand Slam $16
Ham & Chicken Club Sandwiches
Fish Bites & Mini Hotdogs w/ Ketchup
Seasoned Wedges
250ml Keri Juice
Topped off w/ a Single Scoop Ice Cream*
 *Ice creams are given as vouchers for redeeming at the Ice Creamery when ready.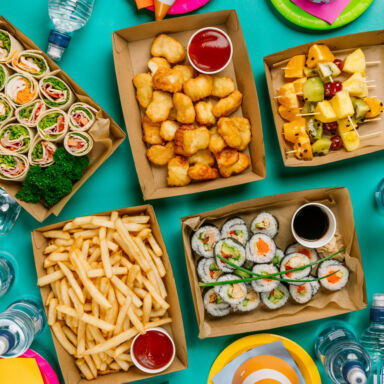 Naughty n' Nice $17
Chicken Nuggets
French Fries w/ Ketchup
Assorted Sushi
Ham & Chicken Wraps
Fresh Fruit Skewer
400ml Pump Water
---
ITS NOT A PARTY WITHOUT CAKE!
Cakes are made to order, order by Tuesday for a weekend brithday. Ask our Birthday Co-ordinator about adding a name!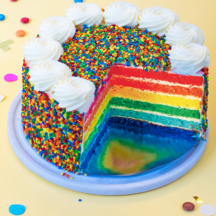 RAINBOW TORTE
7'' $55 ; 9'' $65
Six layers of rainbow coloured vanilla sponge  layered with fresh cream and covered with rainbow sequins.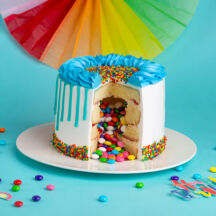 PINATA FUN
 7'' $85
Moist vanilla sponge sandwiched with jam and fresh cream, with a candy surprise center.
---
ADD ON SOME PLATTERS...
Got a super hungry crew, a few older kids in your under 8's party group, or lots of Spectators likely to pinch the kids chips?!
Top up with some classic party favorites, and tickle grown up taste buds with our big kids platters, all made to serve approx. 8 guests.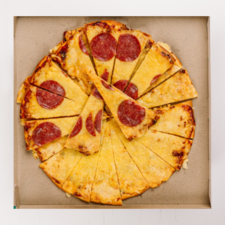 Pizza $25 
New York Style 40cm Cheese/Hawaiian/Pepperoni/Veggie/Meatlovers/Chicken & Cranberry
Gluten Free Base +$2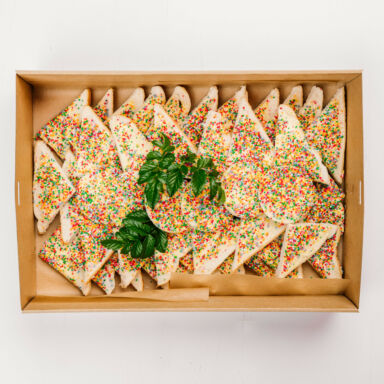 Fairy Bread $25
52 pieces of a classic treat for busy fingers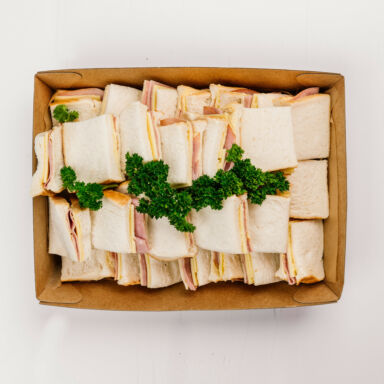 Ham n Cheesy Pleasy $40
30 ham and cheese quarter sandwiches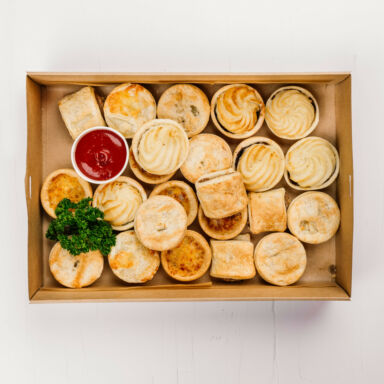 Savoury $40
A mix of 25 mince, potato top, ham & cheese quiches and sausage rolls with ketchup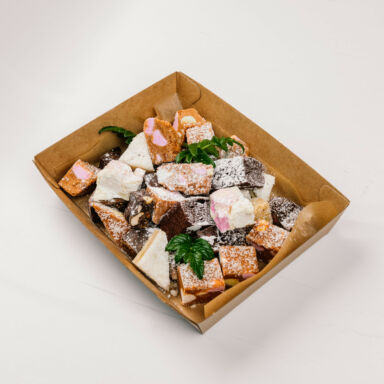 sweet treats $30
36 bite sized morsels. Chef's choice - be suprised!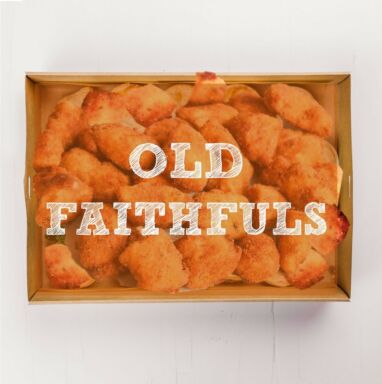 OLD FAITHFULS $35-40:
Mini Hot Dogs $40 (25pc)
Fish Bites $40 (25 pc)
Chicken Nuggets $35 (40pc)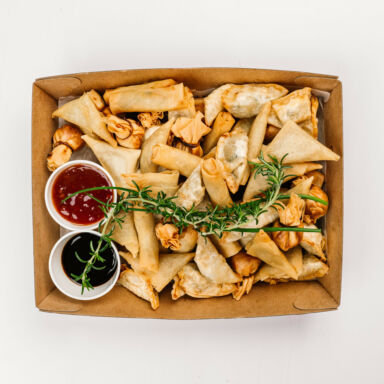 The Orient (V) $50
Spring Rolls, Samosa, Dumplings & Money Bags served w/ Sweet Chilli Sauce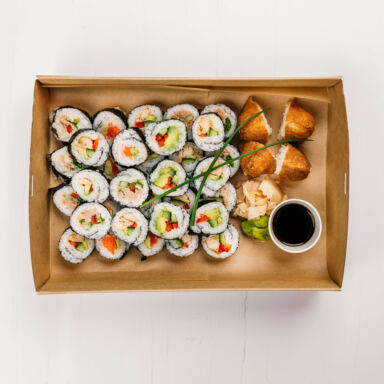 sushi   $60
A 40 piece selection of Sushi with Wasabi & Soy Sauce.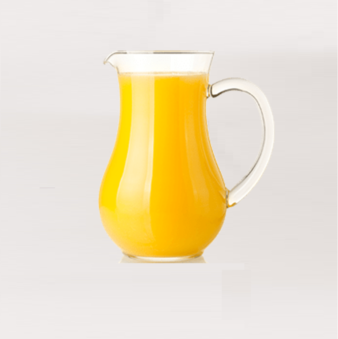 To Wet the Palate $12.50 (Birthday Rooms ONLY)
2L Jug in your choice of  Juice, Cola or Lemonade. Sugar-free coke available. Comes with disposable (compostable) cups. If you're in an outside space, or collecting your catering, talk to our co-ordinator about bottled juice/Soft Drink options.