Catering for 8-16 years
With plenty of seating around the park these pre order only options are perfect for an excited crew on the go.

Preordered food is collected from Wild West Pizza, at the collection time you choose when booking. Vouchers are issued at entry.
Classic meal combo vouchers are also available to book.
If you plan to bring your own cake, you will need to purchase a cake kit (each kit caters for 8 guests).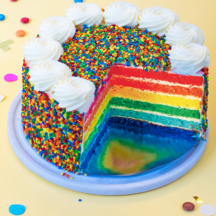 RAINBOW TORTE
---
7'' $55; 9'' $65
Six layers of rainbow coloured vanilla sponge layered with fresh cream and covered with rainbow sequins.
Includes plastic cake knife, napkins & paper plates.
Candles can be purchased in the retail shop. Don't forget your lighter!
Cake orders cut off Tuesday prior to the weekend.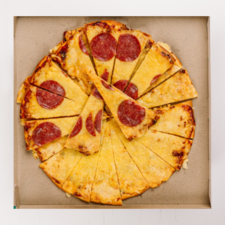 PIZZA $25
---
Classic New York Style 40cm.Choose from
Cheese
Ham & Pineapple
Veggie
Meatlovers
Pepperoni
Chicken & Cranberry
Gluten Free Base +$2 per pizza

Add on
...A Garlic Bread $5
...large Fries box to share $15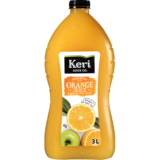 Keri 3L Juice $13.50
---
Comes with paper cups at pick up.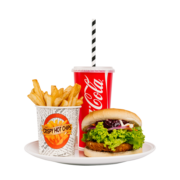 Premium Combo Coupon $14.99
---
An easy way to cater to all tastes and a busy crew on the go - pre paid combo coupons can be redeemed when they're ready at The Hungry Minor.
Choose from a chicken burger, egg burger cheese burger, or vege burger, plus fries and a drink.
You can also redeem for a Superdog combo, but please note these are cheaper than $14.99 and no change is able to be given on vouchers.