TOP KIT, TOP GAMES
Take a seat at a state-of-the-art gamer station, with top live play games like DOTA 2, Fortnite, League of Legends, World of Tanks, World of Warcraft and so much more.
We connect you to the best and latest games through high quality screens and headsets from the comfort of a premium gaming chair.



NEXT LEVEL SOCIAL GAMING
Rainbow Playlab E-Sports Arena features tables of ten in the perfect environment for a gaming hookup with a group of mates.


LEVEL UP WITH playlab VIP
Sign up for Playlab VIP for E-Sports discounts, plus early access to new release games, exclusive game nights, tournaments and competitions. Sign up here for free.


pricing
There are 30, 50, 110 min and day play sessions available.
| Rainbow Playlab | 30min | 50min | 110min | Day Play |
| --- | --- | --- | --- | --- |
| Casual | $15.00 | $25.00 | $44.00 | $69.00 |
| Prebooked | - | $20.00 | $35.00 | $55.00 |
| Prebooked - Playlab VIPs and Table Bookings (10) | - | $18.00 | $32.00 | $49.00 |
Sign up to Playlab VIP for free here.


Birthday Parties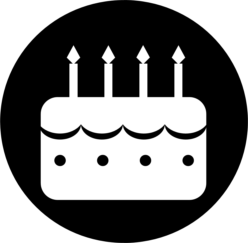 Book 9 players and the birthday child plays for free (available for ages 8-14)
We're happy to reserve a table at Playlab Cafe for your birthday group, just let us know at the time of your booking. Only Playlab Cafe food can be consumed in Playlab cafe, however you are welcome to bring in a birthday cake. Bookings are available mornings outside of standard centre hours. Contact us for details:
Send an enquiry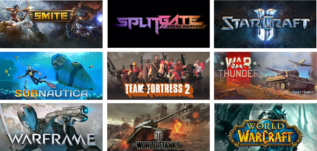 age appropriate gaming
While we recommend E-Sports for ages 8 and up, we use gaming certification to restrict what games are available to players at log in.
For example, if you are aged between 13-14, games certified for ages 15+ won't be visible to you.
Games List and Classifications:
Games with the classification 'Unknown' have no age classification information in the New Zealand database, and no age restrictions in the Australian database.
'Unknown' games are not age gated and may be played by any players. Parental discretion is still advised for minors even where there are no restrictions, especially for games with combat play.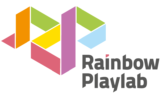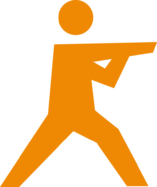 E-SPORTS
Ages 8+ (content and game classification dependent)

---
Open 7 days
---
Longer play, private center hire available, including outside of center hours. See group rates.
---
Promos
Visiting Rainbow's End? Add a Playlab Play Pass to your ticket for discounted game access.
---
Questions? Go to our FAQ page, or contact us
---
Phone: 092622030 Email: playlab@rainbowsend.co.nz
---
The Rules of Good Gaming
Help make Rainbow Playlab a great experience for everybody:
No bags (lockers on site)
No swearing or shouting – no matter how heated the play gets!
Drinks & snacks in the café zone only
Children must be accompanied by a suitable guardian
Treat equipment with respect

RESTRICTED GAMES
Rainbow Playlab staff will set your age when they set up you up a gamer station. Your age will will determine what games are visible for you to play.
Proof of age may be required for some bookings.
12 +
Fortnite - no restrictions in NZ or Australia, however we follow the UK recommendation of 12+. Players under 12 will need parental/guardian approval to play
Overwatch
13+
Apex Legends
Diablo Reaper of Souls
Path of Exile
16+
Battlefield 1
Call of Duty Modern Warfare (2019)
Counter Strike: Global Offensive
Playerunknown's Battlegrounds (PUBG)
Team Fortress 2
Warframe
18+
'Unknown' Classification Games.
These are open to all players on our E-Sports system. Parental discretion advised for minors:
Brawlhalla
Dauntless
DOTA 2
Garry's Mod
League of Legends
Minecraft (Unrestricted PG)
Paladins
Realm Royale
Rocket League
Slime Rancher
Smite
Splitgate
Starcraft II
Subnautica
War Thunder
World of Tanks
World of Warcraft
World of Warplanes
World of Warships