Updates and news
There's always new things happening at Rainbow Playlab! Catch up with news and updates to open hours, games and events.
Open hours
On the following dates Rainbow Playlab will be closing at early for a private function. On these dates Playlab will close at 5:30pm unless otherwise noted.

No current early closure dates
Enquire about holding your own private function.

How can I contact Rainbow Playlab?
If you can't find what you're looking for see our FAQs. Alternatively you can give us a call on 092622030 or email us: playlab@rainbowsend.co.nz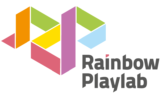 Free entry Game costs vary Open 7 days
Book in advance for:

Have questions? Check out our FAQ page or contact us.
Phone: 092622030
Email: playlab@rainbowsend.co.nz