Updates and news
There's always new things happening at Rainbow Playlab! Catch up with news and updates to open hours, games and events.
---
Rainbow Playlab, our indoor entertainment centre, will remain closed at Level 2, to support good physical distancing and reduce touchpoints risk. Arcades will have a new home during Level 2 and are still available for play. Please see the Arcades page for more details.
---
Open hours
On the following dates Rainbow Playlab will be closing at early for a private function. On these dates Playlab will close at 5:30pm unless otherwise noted.

No current early closure dates
Enquire about holding your own private function.

How can I contact Rainbow Playlab?
If you can't find what you're looking for see our FAQs. Alternatively you can give us a call on 092622030 or email us: [email protected]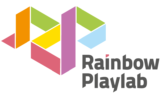 Free entry Game costs vary Open 7 days
Book in advance for:

Have questions? Check out our FAQ page or contact us.
Phone: 092622030
Email: [email protected]