Covid-19 Frequently Asked Questions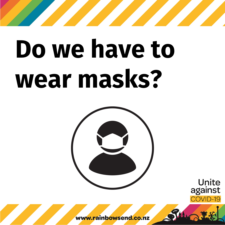 No. Our procedures are in line with Government instruction, and that is guests are encouraged to wear a mask, but it's not mandated.  
 Al Rainbow's End staff will be wearing masks.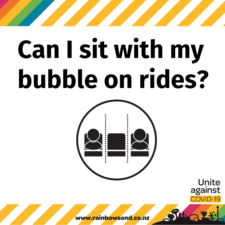 We let bubbles to sit together as much as possible, but it comes down to the security mechanisms on the ride. 
You should be able to ride together in carriages like Gold Rush, Log Flume or Dodgems. On rides with advanced safety mechanisms like the Stratosfear,  the seats need to be locked off in advance,  so there will be a seat between you.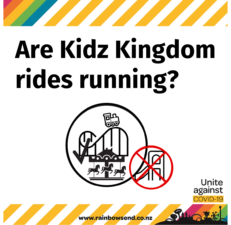 Yes. All Kidz Kingdom rides are running.  
With recent updates to Level 2 restrictions, indoor  play structures are available too. Our structures are deep cleaned daily and are regularly sanitised with hospital grade disinfectant.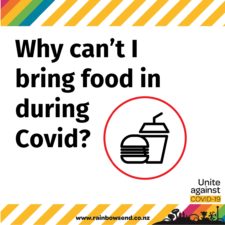 This is an everyday business rule that applies to both homemade and commercial food.  If you'd like to know why we needed to change our food policy, check out our everyday Info and FAQ page.
Currently, you can exit and reenter  the park if you keep your band intact, so you are welcome to use our external picnic tables to enjoy food from home or other businesses.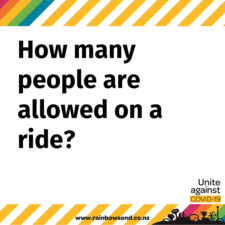 The amount of people on a ride depends on how many people can be loaded while maintaining the required physical distancing between bubbles.
All of our Front Gate, Ride Zone, and Ride loading and capacity protocols are dictated by experts from the Ministry of Health, plus   Government mandates for Public Venues at the current level.
Some rides have more distancing than is required due to advanced security settings on seats, such as the Stratosfear. In those instances not only are bubbles distanced appropriately, the people within a bubble are distanced by seats between them.