Level 3 at Rainbow's End


RAINBOW'S END IS CLOSED at LEVEL 3
Rainbow's End must close when Auckland is at Alert Level 3, in line with Government and Ministry of Health directives for closure of non-essential services, and renewed distancing and isolation recommendations.
As a Government designated Public Venue, we are able to reopen when Auckland is in Alert Levelas 2.5 and 2, with significant additional health and safety procedures to meet Ministry of Health Covid-19 safety guidelines.
---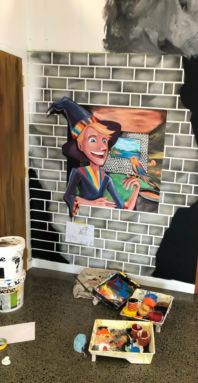 WE'RE KEEPING BUSY EVEN THOUGH WE'RE CLOSED 
---
Select team members are on site throughout Level 3, taking care of the park, and getting ready for reopen. 
At times there can be as many as 100 staff on site getting essential works done.
Activities include ride maintenance, grounds and gardens maintenance, theming and park Improvements, health and safety preparation for reopen, security, and most importantly, feeding our park cat!
Our teams are equipped with PPE, and follow Ministry of Health guidelines of distancing and hygiene within their work bubbles. 
Working across 7 acres of outdoor space certainly helps!
---
For information on Covid-19 at Level 3, we recommend visiting the COVID-19 OFFICAL NZ GOVERNMENT SITE or Ministry of Health for reliable and up to date information and recommendations for keeping yourself and your loved ones safe from Covid-19.