Traffic light orange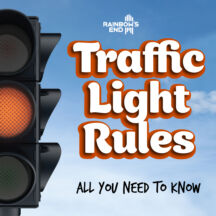 We are currently in Traffic Light Orange in the Covid-19 Protection Framework.
My Vaccine pass is no longer required
Masks are no longer required outdoors (but you will need to pop one on in our indoor spaces).
Read on for more info of our additonal measures at Traffic Light Orange


how we'll keep you safe
Safety is our priority and although restrictions have eased, we have a number of additonal steps in place to keep us all safe from transmission. Our Covid processes have been audited and we have been awarded Covid Clean approval from Qualmark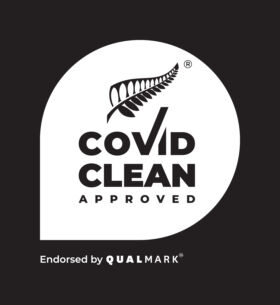 WE'RE COVID CLEAN APPROVED!
The COVID Clean Approved logo is a sign of assurance that a Qualmark awarded operator is equipped with health and hygiene measures to help protect against COVID-19, in accordance with government guidelines.
It offers customers the assurance they can book with confidence knowing that not only is the operator a recipient of a Qualmark award, but they also have a robust understanding of COVID-19 protocols.
---
For information on Covid-19 we recommend visiting the COVID-19 OFFICAL NZ GOVERNMENT SITE or Ministry of Health for reliable and up to date information and recommendations for keeping yourself and your loved ones safe from Covid-19.