Traffic Light Orange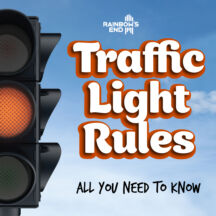 At Traffic Light Orange we're able to operate all attractions, and offer all ticket types.
We are reopening with entry and in park procedures and offers that meet all restrictions and guidance from Ministry of Health experts to keep you, your whanau, our team and community safe from Covid-19 Delta.

Things look a little different, but are still a heap of fun. Read on for more info of our offer at this level...
CONDITIONS OF ENTRY
These rules are mandatory to reduce transmisson risks in park and keep us all safe in the Traffic Light system.
If you have concerns about any of the rules, we recommend you save your visit to a less restricted time. We also ask that if you're feeling unwell on the day of your visit, please stay home and rest up.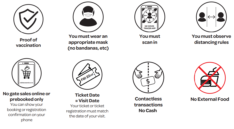 how we'll keep you safe
Safety is our priority and we have a number of additonal steps in place to keep us all safe from transmission.
As well as a morning wellness check with our team, we operate a pre- gate check that ensures all guests entering the park meet safety requirements.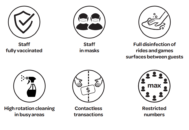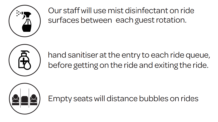 ---
For information on Covid-19 at Level 3, Step 2 we recommend visiting the COVID-19 OFFICAL NZ GOVERNMENT SITE or Ministry of Health for reliable and up to date information and recommendations for keeping yourself and your loved ones safe from Covid-19.