Redeem a Blue Light Voucher

Click the redemption link
Enter the 6 digit voucher code on the bottom right of your voucher
Blue Light vouchers are not valid for school or public holidays, and must be used before March 23rd 2023.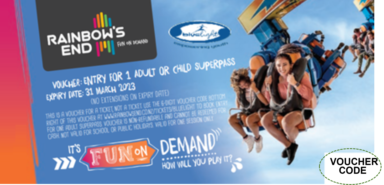 Once you redeem your voucher for a ticket:
A booking will be emailed by Real Time Booking Systems.
Check your spam folder if it doesn't arrive
You don't need to print your ticket: Have it open on your phone, barcode visible, for the gate team to scan at entry.
We look forward to seeing you soon! Have fun!