Entertainment and Shows
Our Entertainment is filled to the brim with fresh laughter and excitement.
Plus, as always, keep an eye out for our roaming characters. They're known for providing good chat, so feel free to say hello and snap a pic as they stroll around the park.
The rascals and the rainbow rescue show

Who: Everyone is welcome!
What: The characters have taken over the stage! Don't miss the singing, dancing and fun!
When: 12:15.
Where: Centre Stage.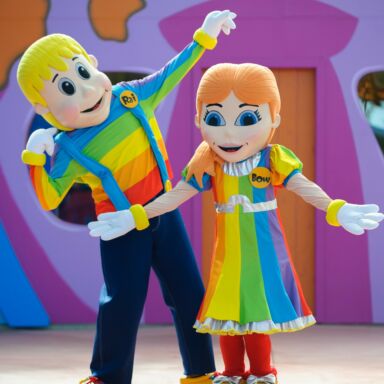 Crayola Party Time
Who: Anyone lucky enough to be in the park!
What: Be part of the party for the chance to win Crayola prizes and take part in the free massive lolly scramble.
When: 12:45pm.
Where: Centre Stage.

Centre Stage Carnivale
Who: Anyone in the park.
What: We bring together your favourite Rainbow's End characters as we celebrate the fantastic day we have had at Rainbow's End! It's a celebration like no other; you won't want to miss out!
When: 2pm approximately.
Where: Centre Stage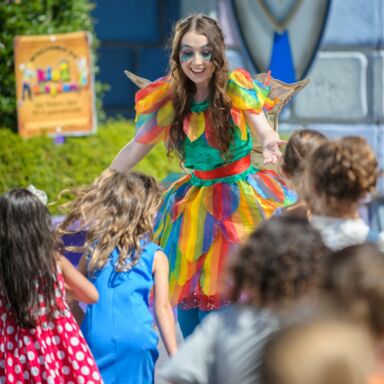 Park Characters
Our park residents stroll through the park during the day on weekends and holidays to entertain and have fun with the kids.
Feel free to take photos with our characters to take memories home with you.