Kidz in the Kitchen: Choc Nut Mice
- posted by Rainbow's End
« back
We loved nibbling on these little nibblers.

Make your Choc Nut Mice richer by swapping cocoa for your favourite chocolate melted, or go for a melted chocolate coating.
A pink jellybean nose is extra cute and delicious.

Don't forget to share your photos in the comments on our Facebook posts to be in to WIN!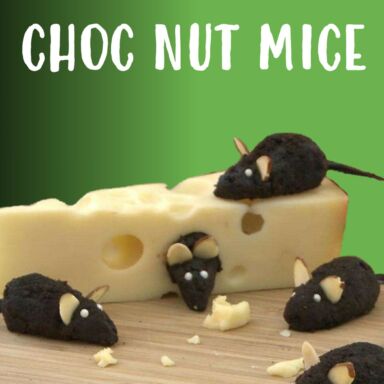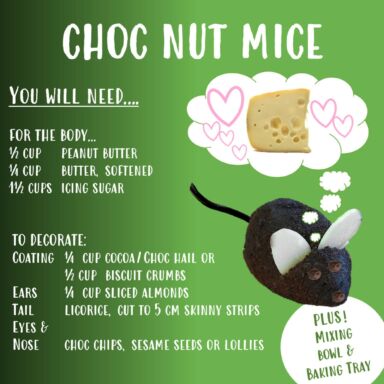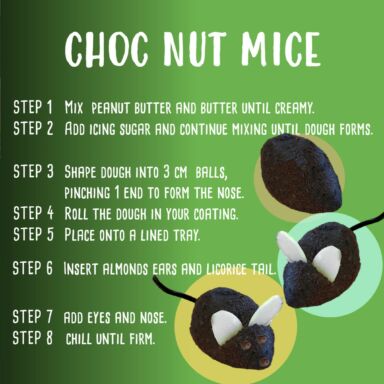 Kidz In the Kitchen
Check out our other recipes at Kids in the Kitchen!

We're loving seeing what your whanau have been creating together in the kitchen, and your attempts at Kidz in the Kitchen ones. Don't forget to add photos of your kitchen creations on our Facebook page.