Kidz in the Kitchen: Chocolate Kiwis
- posted by Rainbow's End
« back
Our sweet little national bird just got sweeter!
Pretzel sticks work great for this Chocolate Kiwi's beak, but a chocolate finger biscuit makes a great and tasty swap. A little oil on your hands will stop the chocolate sticking when you make the shapes.

Don't forget to share your photos in the comments on our Facebook posts to be in to WIN!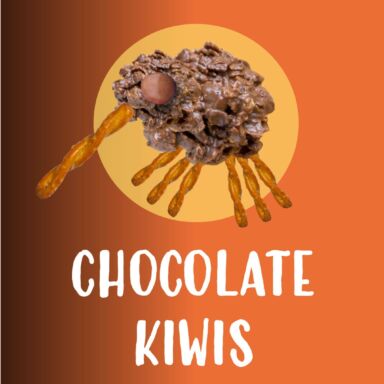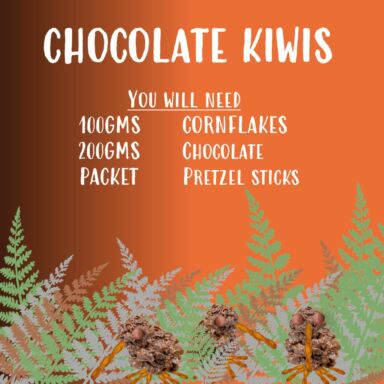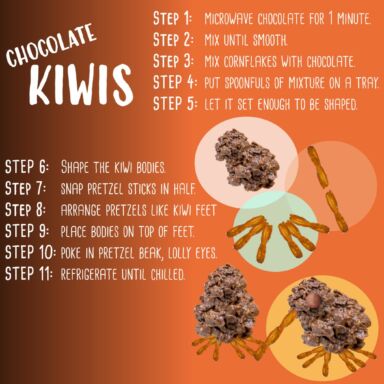 Kidz In the Kitchen
Check out our other recipes at Kids in the Kitchen!
We're loving seeing what your whanau have been creating together in the kitchen, and your attempts at Kidz in the Kitchen ones. Don't forget to add photos of your kitchen creations on our Facebook page.