Kidz in the Kitchen: Chocolate Spiders
- posted by Rainbow's End
« back
We love how easy these chocolate spiders are to make, but older kids may have fun dressing them up a bit more.
We have used fried noodles from a packet, but pretzels work well too.
Don't forget to share your photos in the comments on our Facebook posts to be in to WIN!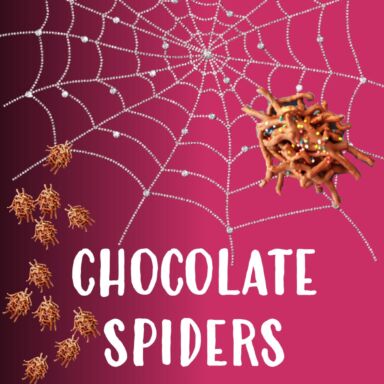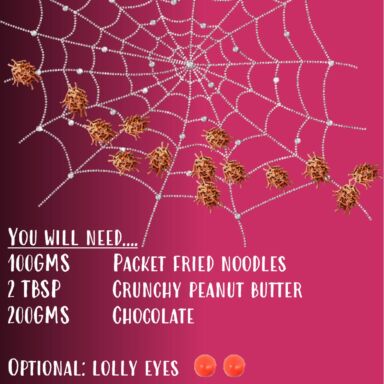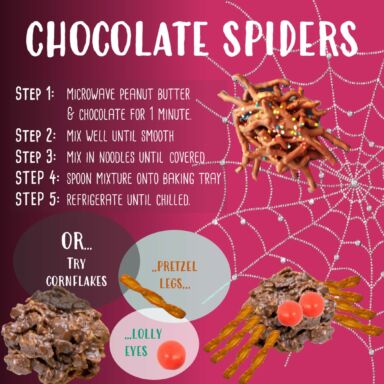 Kidz In the Kitchen
Check out our other recipes at Kids in the Kitchen!
We're loving seeing what your whanau have been creating together in the kitchen, and your attempts at Kidz in the Kitchen ones. Don't forget to add photos of your kitchen creations on our Facebook page.