Kidz in the Kitchen: Hungry Caterpillar
- posted by Rainbow's End
« back
This little Rainbow recipe is almost too cute to eat – almost! The best part of the recipe is scoffing the offcuts while your little kitchen buddies are busy assembling.

This works even better if you have an uncut loaf you can slice along the long edge for more area to cut rounds from. If you are using a regular sliced loaf, use a cookie cutter that gets you at least two rounds per sandwich.

We hope you enjoy making The Hungry Caterpillar from the Rainbow's End catering team as much as we did. Don't forget to share your photos in the comments on our Facebook posts to be in to WIN!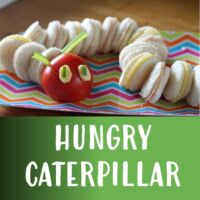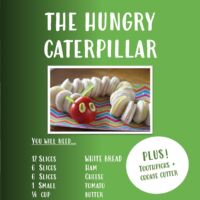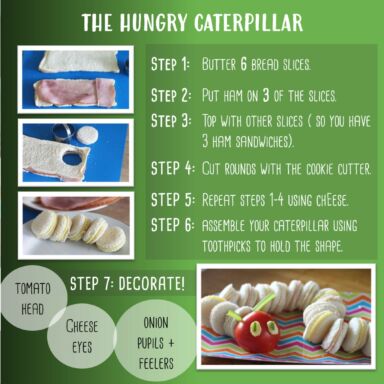 Kidz In the Kitchen
Check out our other recipes at Kidz in the Kitchen!
We're loving seeing what your whanau have been creating together in the kitchen, and your attempts at Kidz in the Kitchen ones. Don't forget to add photos of your kitchen creations on our Facebook page.