Kidz in the Kitchen: Sea Dogs
- posted by Rainbow's End
« back
Arrrrrrr! It be another Rainbow recipe to get kids in the kitchen during lockdown, ARRRRRRRR!
We like the way the 'tenacles' curl up to look like the real deal when you heat the hotdog.
Spinach flavoured pasta is a nice swap out to avoid food colouring. Little fingers will need a hand cutting legs and cooking the noodles.
Looking forward to seeing your Sea Dogs photos in the comments on our Facebook posts to be in to WIN!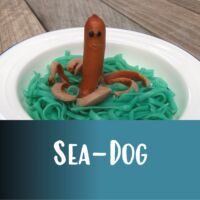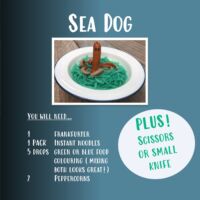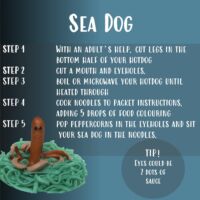 Kidz In the Kitchen
Check out our other recipes at Kidz in the Kitchen!
We're loving seeing what your whanau have been creating together in the kitchen, and your attempts at Kidz in the Kitchen ones. Don't forget to add photos of your kitchen creations on our Facebook page.