Rainbow's End Team Building
- posted by Rainbow's End
« back
The term team building has become such a corporate buzzword in the last few years –" but what's the hype about? Well, the main goals of team building are to improve the motivation and productivity of your staff –" so if you're an Auckland business owner then the hype is justified! Team building exercises are important not for the instant gratification of getting out of the office and having some fun, but for fostering group skills, communication and bonding between staff members. The activity itself, whether it's the Rainbow's End Amazing Race or our 'Dash for Cash', is simply the means to the end: a powerful learning experience. Our team building programmes provide realistic experiences that empower your employees to contribute to your company's common goals. The success of your business depends on the ability of your employees to work effectively as a team, but there are many other benefits, too.
THERE'S NO "I" IN TEAM
While the saying goes that there's no "I" in team, team building can help your employees independently of the team mentality. While a lot of the benefits relate to team work, team building also helps with the following:
Improves morale and leadership skills in an individual
Uncovers the barriers that thwart a person's creativity
Helps people to clearly define objectives and goals
Improves a person's processes and controls
Improves a person's productivity
Identifies a person's strengths and weaknesses
Improves a person's ability to problem solve
Uncovers a person's hidden potential
Remember: In Auckland your business has a lot of competition and you're only as strong as your weakest link. Team building can help you hone in on individual employees, helping them to grow into leaders thus growing the success of your business!
IT'S NOT THE SIZE THAT MATTERS
Whether you've got a big business in Auckland, or a small one, team building is imperative to your success. High-performing teams are critical for small businesses because the teams are smaller and work closely together, chopping and changing roles to work effectively across the organisation to get things done quickly enough to be able to compete with the big guys!
The main goals of team building are to improve productivity and motivation within your business. Taking employees out of the office not only helps groups break down political and personal barriers, but it also helps to eliminate distractions (I'm looking at you Email), and most importantly, it teaches your staff to have fun together. The benefits of team building are so significant that many businesses, big and small, have incorporated teambuilding strategies into their standard training curriculum.
TRUST ME…
One of the major benefits of team building activities is building trust among and between your employees. As an entrepreneur or business owner, you know that trust is a vital component to your business' ability to achieve objectives and grow bigger. Trust can make or break a team and the mutual trust nurtured by team building activities can allow your employees to depend on each other, therefore becoming more productive and efficient in the process. When employees are more trusting of each other they become more confident –" this confidence is a building block in a business' success.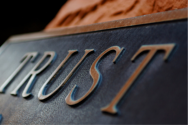 AT EASE, SOLDIER…
People have different personalities and come from different backgrounds, creating a breeding ground for unnecessary conflicts and disputes. Team building activities play an important role in easing conflicts between co-workers, and could potentially stamp them out before they catch fire. By allowing your employees to bond with one another outside of the office environment you give them the chance to get to know each other on a personal level. Holding team building activities in a neutral location such as Rainbow's End, a retreat space, or rented or hotel conference room will help to diffuse any bad vibes in the office!
TOGETHER FOREVER!
When people work closely together on a project and things go wrong, the natural response is to blame one another. Through team building you can establish a stronger bond between your co-workers who clash when problems arise within a shared project. This bond helps to foster collaboration among employees during daily business activities, creating a team mentality that is open to ideas and discussion. When people enjoy the company of their co-workers, they tend to stick around in a job for longer, which means less money wasted on training up employees who leave within the year. Team building exercises are kind of like an insurance policy guaranteed to keep your employees happy and dedicated to your business.

TALK TO ME
Sometimes it's hard for people to voice their opinions, especially if they're more meerkat than lion! Through the proper team building exercises employees can learn how to better communicate with one another, and can help get your "shy" ones to participate more. The power of play can help bring people out of their shells, getting them to be more engaged and more comfortable in sharing their ideas and opinions. Communication within a team is important, so make it happen through the proper team building!
BUSINESS TIME
Now that I've convinced you that team building is the best way to guarantee the success of your Auckland business, it's your turn to do some work! At Rainbow's End we have an incredible range of team building activities, designed to bring out the best in your individual employees and to create team players.
MY BBQ RULES
Are you ready for the ultimate Master Chef, Rainbow's End-style?! We know you are! This fast-paced BBQ will put your employees to the test: working together against the clock and other teams to create the meanest BBQ the judges have ever eaten.
RAINBOW'S END AMAZING RACE
You've seen the show but can you handle the pressure of playing along?! Our Amazing Race Teams race around the Rainbow's End world completing various tasks and scoring the most points! The goal: to decimate the other teams! Slow and steady doesn't win the Rainbow's End Amazing Race!
CRIME INVESTIGATORS
Have you got the time to fight some crime?! The Sheriff is missing and it's up to you and your team of CSI geeks to find out what happened and who dunnit. Cooperation, innovation, and creativity are all put to the test in this gruesome and entertaining team building activity!
MY LEGO HOUSE
Move over The Block, because My Lego House gives your teams the chance to design, build and market the most incredible house ever made, completely out of lego! The catch: the judge is a child so your team has got to be creative to win this one!
PEDAL TO THE MEDAL
Not for the faint hearted: your teams will compete on the treacherous Scorpion Karts track, crash it up in the Dodgem Cars, and laugh til they cry with Mario Kart Wii. But it's not over. The Corkscrew Rollercoaster Challenge awaits them…mwhahaha!
RAINBOW'S END DASH FOR CASH
Enter the fray for a cash prize through our Dash for Cash, organised chaos designed for maximum fun, and cash! Teams will use their awesome communication and strategy skills to kill it on this battlefield, and may lose a few pounds while they're at it!
RAINBOW'S END TOP TRIBE
Destiny's Child isn't the only team who can sing about surviving! In this team building activity your teams of survivors will battle it out in the theme park. Fire up your tribe, a storm is brewing!
DODGEM BASKETBALL
A classic mash-up between Dodgem Cars and basketball, this activity will get the teams' blood pumping and competition levels at an all time high! Everyone gets a chance to score goals while having a ridiculous amount of fun at the same time! It's not just physical –" brainiacs dedicated to strategy are winners in this game!
BUMPER BOAT BLUFF
Cooperation, communication and strategy are your best friends in The Bumper Boats Bluff –" especially since you're blindfolded! Fear not, if your team has great listening skills, you'll be fine. If not, see you in the drink!
MOTION MASTER QUIZ
Ride the 4DMotion Master Movie 'Pirates Rapids', and if you survive, then be put to the test with a head-scratcher of a quiz of questions on the various things seen and heard during the ride! A great activity to dedicated multi-taskers!
At Rainbow's End we've got activities to suit all of your team building needs. Get in touch with us today to find out more.
ADDITIONAL READING:
http://www.forbes.com/fdc/welcome_mjx.shtml
http://www.entrepreneur.com/article/201322
http://www.succeedinginsmallbusiness.com/the-importance-of-team-building-for-small-businesses/