Sideshow Alley
- posted by Rainbow's End
« back
Step right up and test your skills in our Sideshow Alley. There are great prizes to be won if you have skill, luck, concentration and perfect timing!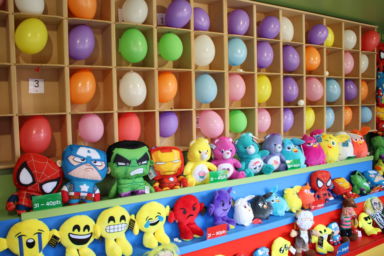 Bust a balloon
Which balloon has the most points?
Line up a balloon and throw the ball, each balloon has points hidden behind it so choose carefully and aim well!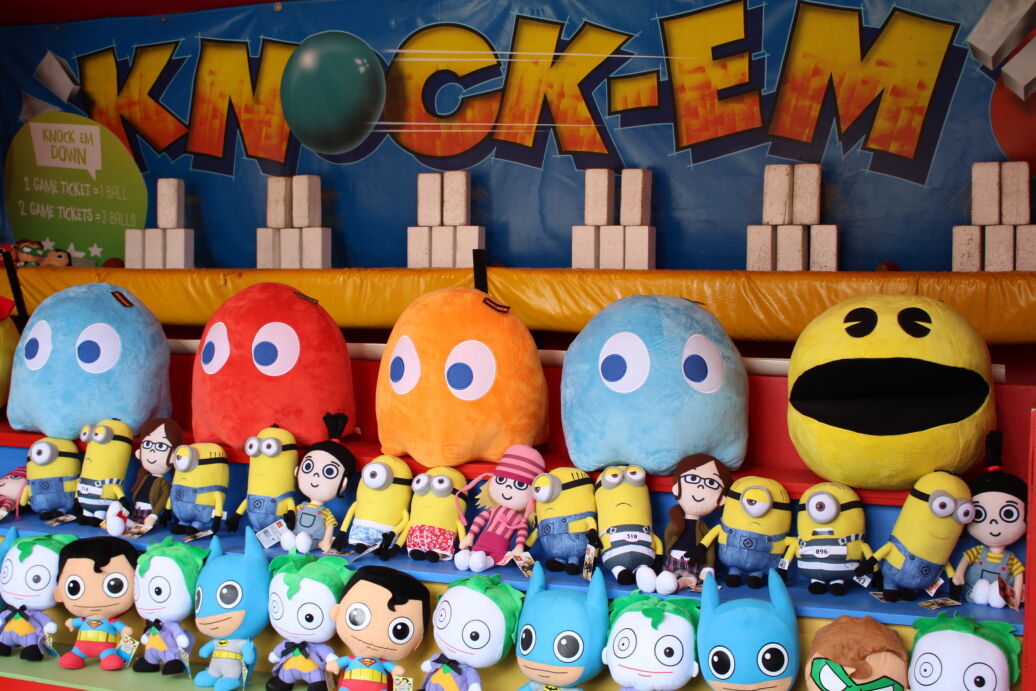 Knock Em Down
Step right up and Knock Em Down!
You'll have to have great aim with this game - knock all the bricks down to win a prize!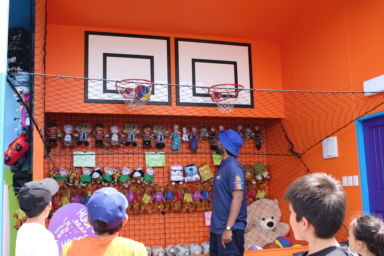 Hoops
How are your basketball skills? Feel confident with your aim?

Throw the ball through the hoops for points and prizes!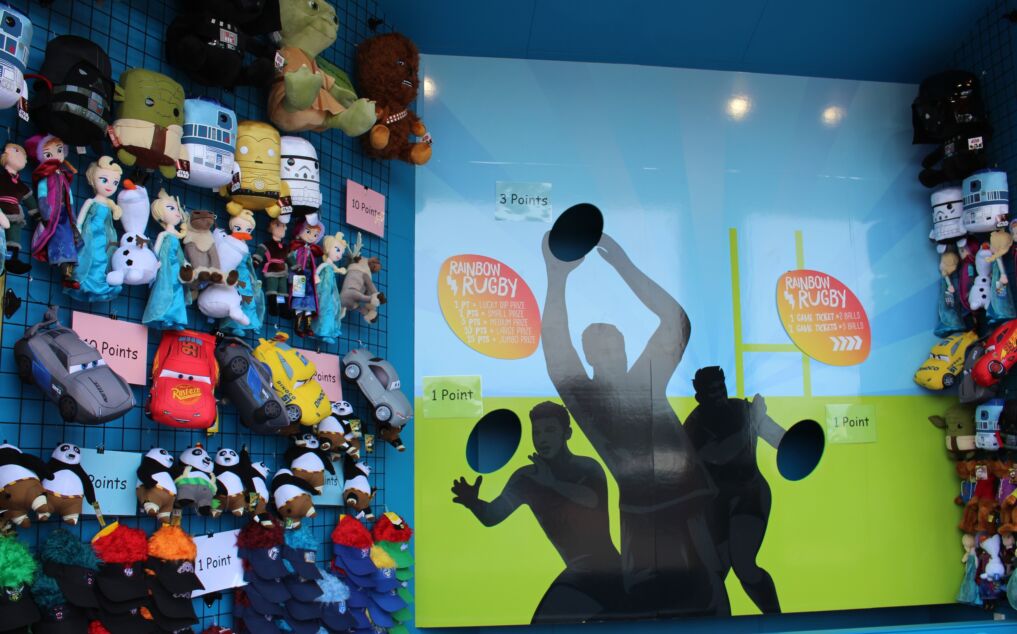 Rainbow Rugby
It's time to use all those skills built on the rugby field to win prizes!

Each space has a different number of points so choose well!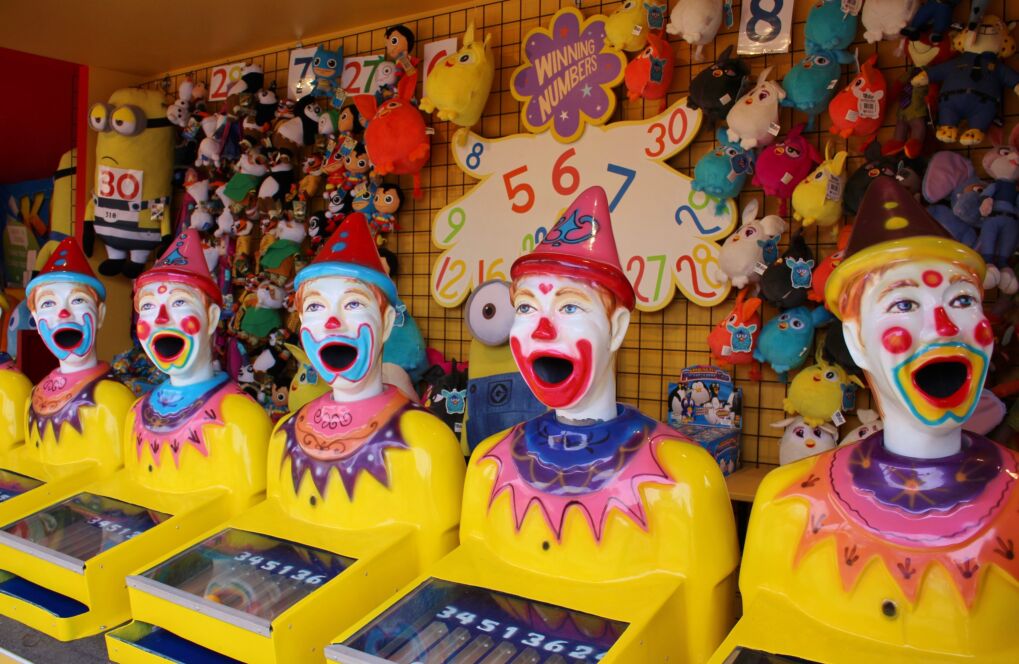 Laughing clowns
Try your luck at the laughing clowns! This is a classic game where you put your ball in and hope for a lucky number to win prizes!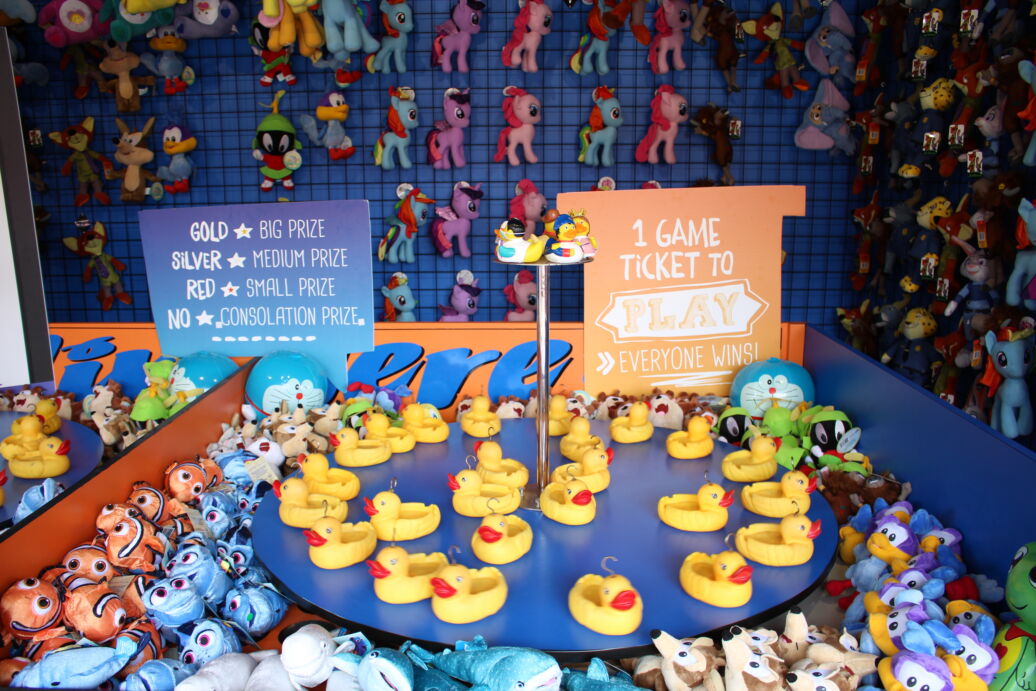 Pluck a duck
Every duck wins a prize but some are more lucky than others - can you pluck the right duck?