The Rainbow is on the move!
- posted by Rainbow's End
« back
At 11am on Thursday 13th August 2015 the iconic rainbow that has watched over hundreds of thousands of visitors to Rainbow's End began it's journey.
Weighing 1.7 tons, the rainbow was lifted with a specialist crane and will set off on a road trip on 14th September up to Whangarei and down to Taupo. Make sure you check back or follow us on Facebook or Twitter to see if the rainbow is coming to a town near you!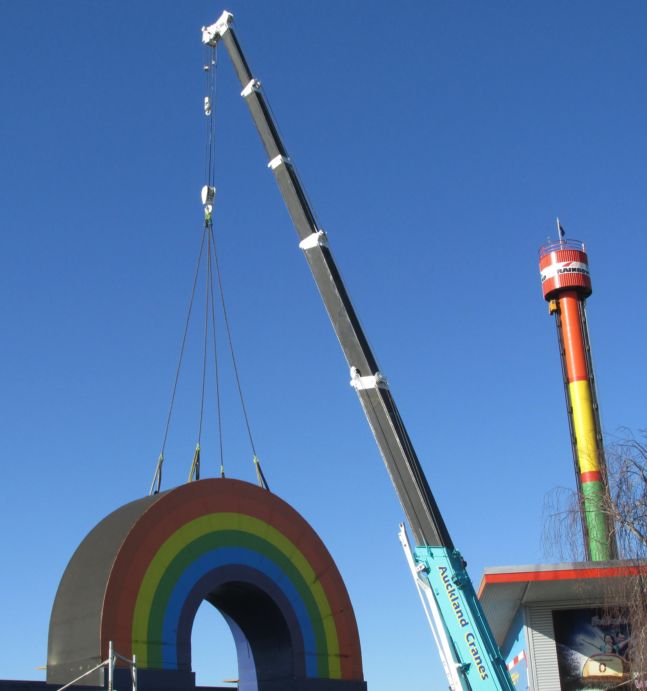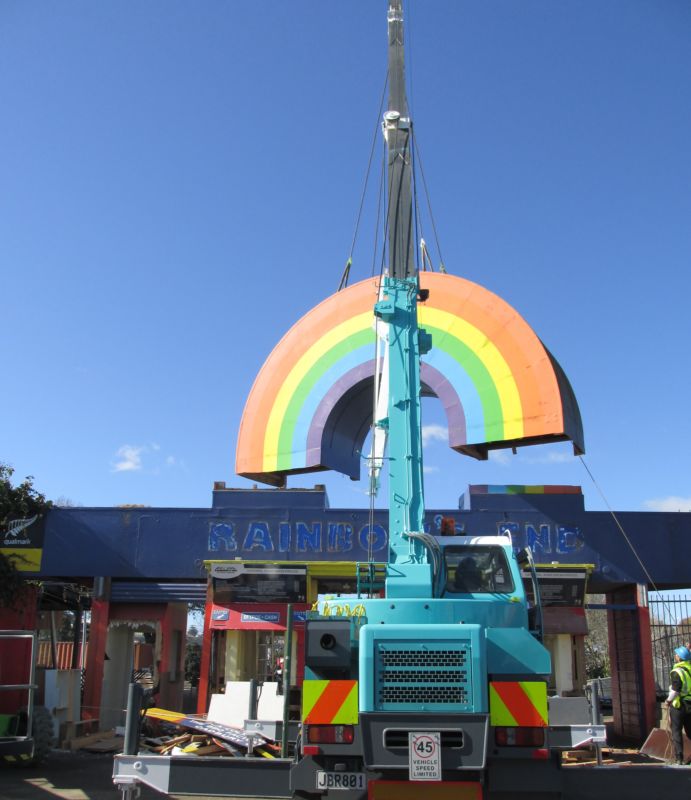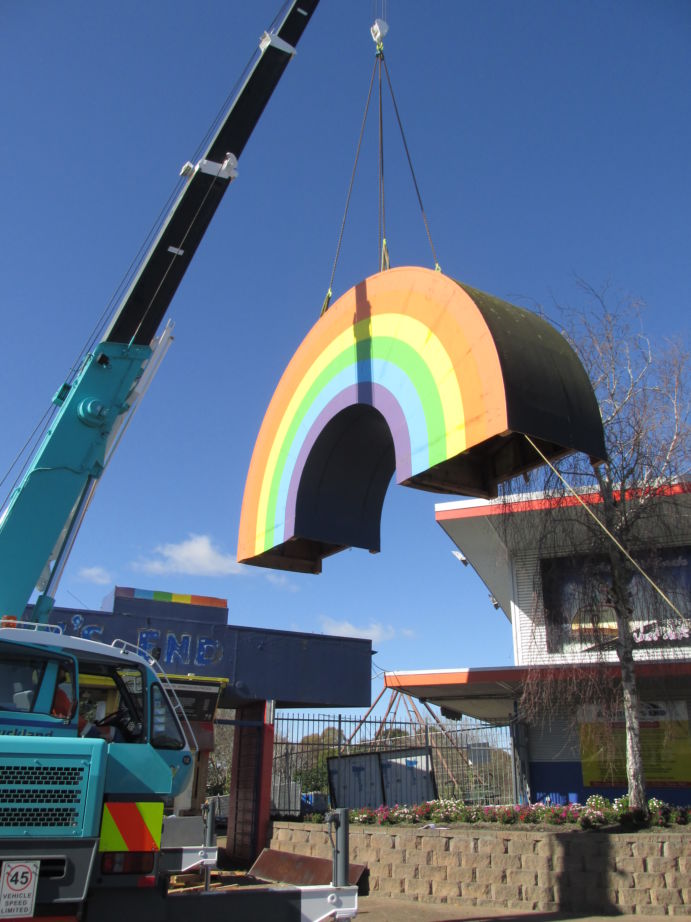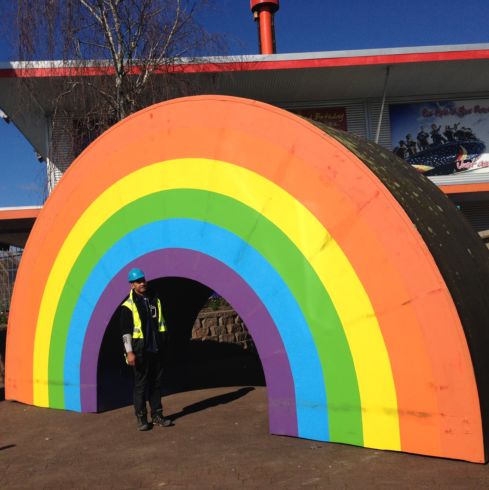 A brand new entrance way to Rainbow's End will be unveiled later this year.