Top 5 Tips for Winter Birthday Parties
- posted by Rainbow's End
« back
Ever planned that perfect birthday party only to wake up to bad weather? Hours later you find yourself trying come up with spur of the moment games to entertain the 20 kids in your lounge, only to turn around and find one of them has mysteriously painted your dog – with the cake. If you have had a similar experience (or are trying to avoid it) then here's our top 5 tips for choosing a winter birthday party venue

1. ALL-WEATHER VENUE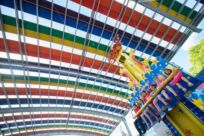 New Zealand – and definitely Auckland, weather can be unpredictable at the best of times. When you're planning a party and it's suddenly raining, it can be difficult to find a last minute indoor option or to explain to a young child that their party has to be postponed.

With an all-weather venue you know the party will go ahead even if it's not the best outside, so your child can get all excited about counting down to their big day.
2. A venue with enough space
Children have lots of energy and like to run and move (just try keeping them still!) so it's important to look for a venue with lots of space for them to explore. Another consideration if you have a large family or you are inviting your child's class is hosting the party in an area which is big enough for your group. When booking a venue make sure you talk with a coordinator about your group numbers and the options for your party, large or small.
3. A range of activities
Every child is different, it's great to have a range of activities so that all children can participate and not feel left out. A variety of activities also helps keep children interested and enjoying the party. In Kidz Kingdom we find that some children may not be ready for all the rides at the start of the party, so they gather their courage on the Carousel or the Fortress of Fun before they are ready to try out the Choco Express or the Jumpin' Star – it's always a special moment when a child overcomes their fear to try something new.
4. LENGTH OF THE PARTY
You want to get the best value for your money, and every venue has a different amount of time for a party. Most birthday venues include some play time and some party food or a meal time. It's good to have flexibility with timing so you can choose if you want to have a morning, afternoon or all day party. With the Kidz Kingdom birthday package a private birthday room is included for one hour and the children have access to unlimited rides all day from 10am-5pm, so it just depends on when you decide to start the party. Sometimes after a party officially ends, party guests will stay on with their parents enjoying the rides for the rest of the day.
5. IT'S ABOUT HAVING FUN!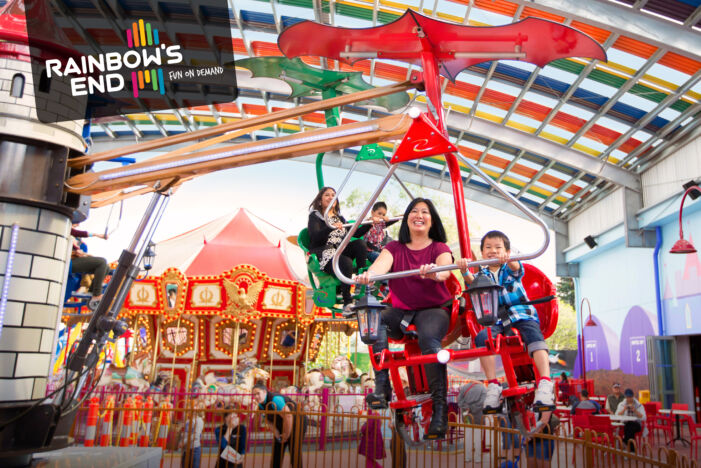 Sometimes with all the planning it's easy to forget that a birthday party is about fun! Choose a venue where the children will have fun and enjoy their special day.
A birthday party is a time to make lifelong memories and enjoy being the centre of attention.
As a parent it can sometimes be easy to get so busy planning, managing and cleaning that you forget to have fun too, but we think it's those moments of having fun together as a family that really make parties special. Finding a venue that takes care of the organisation, food and clean up so you don't have to means that it's not just the kids who get to join in the fun.

We would love to see you at Kidz Kingdom or Rainbow's End for your next party so have a look at our birthday packages or contact one of our friendly birthday coordinators to talk about all the options.
A special thank you to all our Facebook friends who sent in their tips and told us what's important to them in a birthday party venue. If you have any suggestions or advice for parents organising parties, please message our Facebook page, we would love to hear from you.