Tuesday Closures in Term 3
- posted by Rainbow's End
« back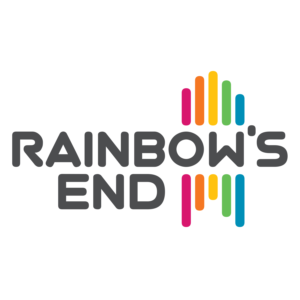 We're focused on continuously improving your experience at Rainbow's End, which means lots of exciting new projects are on the go, and of course the work involved in keeping your favourite rides in tip-top shape.
The size and scale of some of those tasks means that sometimes we close rides and areas during park opening hours to get them done.
While that's always going to be necessary, we've decided to make the most of the wintery days in Term 3 to close the park on Tuesdays to get some additional in park work underway, to reduce the impact on you.
The park will run as normal everyday through term 3 – except Tuesdays, where Rainbows End Main Theme Park and Kidz Kingdom will close. This starts Tuesday July 23rd and finishes on Tuesday September 24th.
This doesn't affect our brand-new entertainment centre, Rainbow Playlab. Rainbow Playlab and the Playlab Café is open 7 days, 12-7pm. All undercover for rain or shine fun, plus it's free to enter, you simply pay by play. With a great café on site it's easy to pop in, grab a bite to eat and enjoy 1 game or many.
After Term 3, everything will return to normal, with Tuesdays open for guests.