Special EVENTS
Check out what's happening
There's always so much happening at Rainbow's End - see a selection of our upcoming events and announcements below or check out our news in the sidebar.
summer Holidays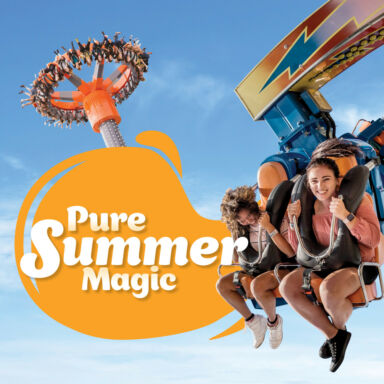 There's so much to do at Rainbow's End in the Christmas and Summer Holidays! From a magical visit with Santa in Kidz Kingdom to conquering the big 5 thrill rides with friends.
Summer Vibes Night RidES

Summer Night Vibes are coming to Rainbow's End! Grab your friends and family and head along to experience the fun and excitement and make the most of the warm summer nights.
Be catapulted through the sky on Stratosfear, dropped to the ground on the Fearfall or spun through the night on the Invader - the atmosphere is completely different at night under all the lights.
Night Rides Glow Party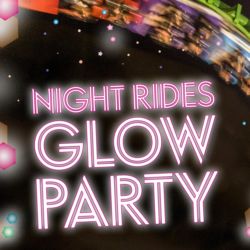 Visit Rainbow's End and get your glow on - 8, 15 & 22 Feb
It's a completely different experience in the dark and the atmosphere is electric under the stars with all the lights. There's something different about dropping 18 stories on the Fearfall in the dark or swooping into the night upside down on Stratosfear. Challenge yourself on the thrill rides or head to favourites like the Log Flume, Karts or Bumper Boats. Find out more..
Upcoming Events

Be one of the first to hear about news, deals and events at Rainbow's End.

Just sign up and we'll send you an email when they are announced!