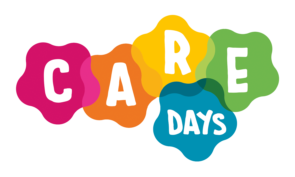 A MAGIC EVENT FOR PRIMARY & INTERMEDIATE
Weekdays 10am - 4pm November 13 - Dec 8 2023, bring your Primary & Intermediate School group for an unbeatable end of year celebration at Rainbow's End!
PRICING
Pricing per person for 1 session.
A minimum of 8 children must be booked to access CARE Days pricing.
No further discounts apply.
CARE Days Child Superpass
Primary & Intermediate $30

School Spectator Pass
1 FREE with every 8 children
Additional passes $10
CARE Days Adult Superpass
1 Discounted pass per 8 children $30
Additional passes $67.99

BOOK EARLY
We have fixed capacity and the best dates fill up fast. Book ASAP to secure your preferred date!
HOW TO BOOK
When you have submitted your booking, pricing will be applied and a deposit invoice organised.
BOOKINGS ARE CONFIRMED When the deposit is paid
When the deposit payment is received, the booking is confirmed and reissued with a new balance via email by Real Time Booking Systems.
If the deposit isn't paid by the due date, we will contact you to see if the booking is still required before cancelling.
PAYMENT BEFORE ENTRY
The balance of your booking, and any additional tickets you require on the day must be paid before or on the day of your visit.
No payment = no entry. Due to the high volume of groups we cannot invoice after visit.