Kia ora, we are open in Level 2.
We're stoked to be open at Level 2 to welcome guests with arms wide open (and lot's of hand sanitiser!).
Don't forget that in Level 2 you must check in with us before you come to the gate. This means: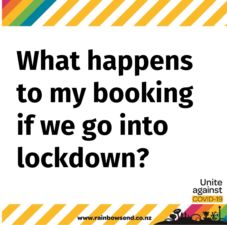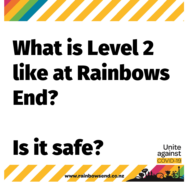 At Level 2 our offer continues to align with all mandates from the Ministry of Health to do our part to protect our community from Covid-19 transmission.

You can find out about our additonal safety protocols at Level 2, and what we need you to do to play your part HERE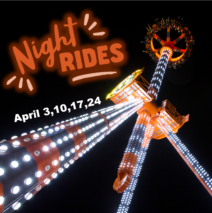 After a roller coaster couple of weeks playing havoc with our March series, we are thrilled to release 4 new dates for April. Come on Level 1!
Main Park rides will be firing however Kidz Kingdom is closed for Night Rides.
Remember that March Night Rides have been cancelled.