Sponsorship
Rainbow's End is proud to assist many organizations and individuals in our community. We support all the charities you can see on this site, including a special partnership with Starship, Ronald McDonald House and the Make-a-Wish foundation.
Due to these commitments, we do not have tickets available for other sponsorship or charitable enterprises.
We do offer special discounted rates for school groups and sports teams throughout the year.
Should you wish to organize a school group, please visit the link here for our special pricing.
We also run a special for sports teams during August & September every year called STAR Days. More information about STAR Days will be advertised closer to the relevant dates.
If you are looking for charitable donations for special causes, we suggest you contact one of our partnership charities directly.

---

Practical, emotional and financial support. Ongoing assistance is given to children and their families who have been affected by this life threatening illness.

Has a mission to help the families of children with life-threatening illnesses by providing a 'home away from home'.

Educational and recreational programmes are used to support, develop and empower young people living with cancer.

Through research, their mission is to save many young lives and improve the quality of life for thousands of children.

Has an aim to prevent youth from becoming offenders or victims of crime by running activities and programs that build relationships with the community.

Has a vision to grant the wishes and provide hope, strength and joy to children with life threatening medical conditions.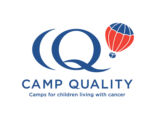 Dedicated to bringing fun, hope and happiness to the lives of children living with cancer.