Jobs at Rainbow's End
At Rainbow's End we believe our employees are the foundation of our success and the key to our future.
We actively promote Rainbow's End as a fun place to work, where our employees are valued and as such we support and inspire them with great leadership and the right training and development programmes so they are happy and confident at work. Teamwork and fun are strong in our organisational culture.
WHEN WE'RE BUSY AND HOW TO APPLY...
When you provide a busy entertainment and leisure service many job opportunities arise in front-line customer facing roles with our attractions, image makers, catering, entertainment and cashiers departments.
We're busy when Kiwis have down time - so working with us means school holidays, weekends, and sometimes nights. We often need to recruit to increase staff levels for school holiday periods.
We typically begin to look at CVs and application forms for these roles approximately 7 weeks before a school holiday period so this is a good time to submit an application.
Unfortunately applying two weeks before a holiday period is usually too late as we will already have completed interviews and successful applicants will be about to start their training.
It is always worthwhile applying. But please note we might not respond to you immediately, and we may approach you for the following school holiday period. If you wish to apply, please use our online form
For some roles we also post ads on job sites such as SEEK.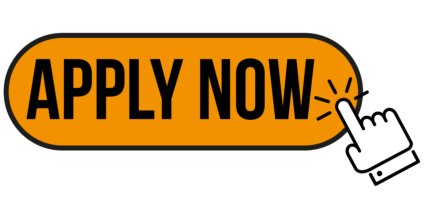 Departments
With approximately 250 employees fulfilling a diverse range of roles, there are plenty of career choices with room to grow. Rainbow's End is made up of the following departments
| Department name | Department role |
| --- | --- |
| Administration | Accounts, HR etc |
| Attractions | Interacting with guests, operating rides |
| Guest Services | Cashiers, processing payments, retail outlets, guest services |
| Catering | Preparing and serving food and drinks, hospitality |
| Entertainment | Birthday hosting, stage shows, selling at sideshows |
| Rainbow Playlab | Assisting with arcade, computer games, general technical support |
| Administration | Accounts, HR, Health and Safety etc |
| Attractions | Ride operators |
| Maintenance | Engineering, mechanical and electrical |
| Construction | Park developments |
| Image Makers | Maintaining cleanliness of the park, gardening and planting |
| Marketing/Sales | Group bookings, functions, marketing |
To be successful, applicants will be:
Friendly and outgoing, and demonstrate the ability to work with people of all ages and different backgrounds.
Able to consistently demonstrate a high level of customer service.
Able to deal with many guests each day in a positive and friendly manner.
Able to communicate effectively in a professional manner with co-workers, supervisors, and guests.
Able to follow verbal and written directions.
Able to follow safety practices and be safety conscious.
Able to work effectively independently as well as within a group.
Able to learn, comprehend, and enforce Rainbow's End policies and procedures.
Able to handle stressful situations in a calm, professional manner.
Able to handle minor complaints and suggestions from our guests in a calm and professional manner or seek additional assistance from a supervisor when necessary.
Able to maintain a positive energy and attitude by being friendly, enthusiastic, and confident.