What's On
We always have exciting events going on here at Rainbow's End. Whether it's school holiday fun, a spooky Halloween or thrilling night rides there's something for everyone! To find out what's coming up check out the menu on the right, or like us on facebook to stay updated with the latest events!
summer of fun pass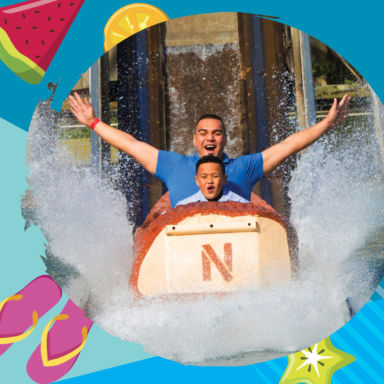 This Summer Rainbow's End is offering a Summer of Fun Pass – meaning you can visit the park as much as you like, from December 26th 2018 through to March 31st 2019. There are passes for kids as well as adults so grab one for each person in the family.
This is your chance to give them the gift of unlimited summer fun and build a summer of special and lasting memories.
Xmas Night Rides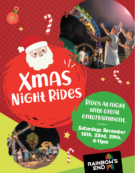 Christmas is all about spending time with friends and family - and there's no better place get together than Xmas Night Rides Rainbow's End!
Rainbow's End will be open from 6-11pm on Saturday nights 15th, 22nd, 29th December with all the rides and some awesome entertainment.

These events are the perfect way to celebrate the Christmas season and enjoy the start of summer!
Visit Santa at Rainbow's End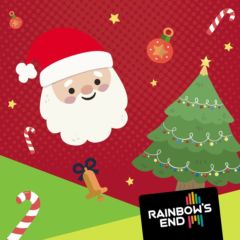 Santa's spectacular Christmas Grotto has come to Rainbow's End and the man himself is visiting so bring the kids to visit Santa at Rainbow's End.
Santa will be in his Grotto Saturdays and Sundays through December, and Xmas Eve. Santa is only here for limited times so bookings are essential to avoid disappointment. Visiting Santa is free with your Kidz Kingdom or Main Park Superpass.
Let's Get together group deal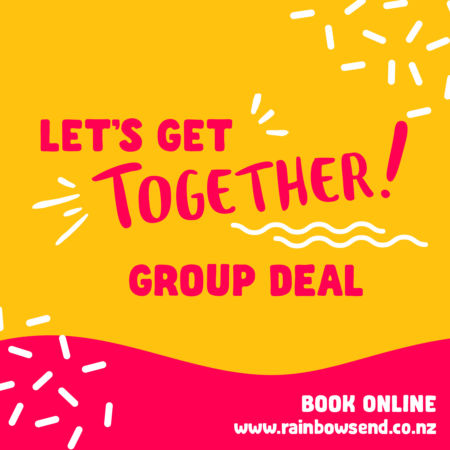 Get our Let's Get Together Group Deal! With this deal you get our great group discounts and you can book your visit online.

This deal is for groups of up to 64 superpasses who are looking for a day of fun!
Entertainment

On weekends, school and public holidays we have a great lineup of entertainment at Rainbow's End.

See our Entertainment Schedule for more details and show times.
UPCOMING EVENTS