Gift Packages
Sometimes you want to add a little extra something just to make your child's birthday that bit more special. Our gift packages can be a great reminder of a special day for the birthday child or can be take home goodies for the children attending the party.
Gift Package 1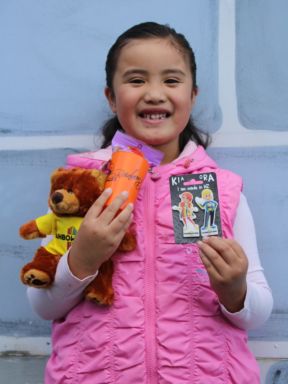 Teddy Bear
Drinking Cup
Lollies
Rai n Bow Magnet
Price: $20
Gift PACKAGE 2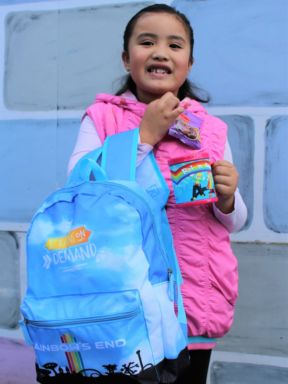 Rainbow's End Backpack
Rai n Bow Mug
Lollies
Price $30
Gift PACKAGE 3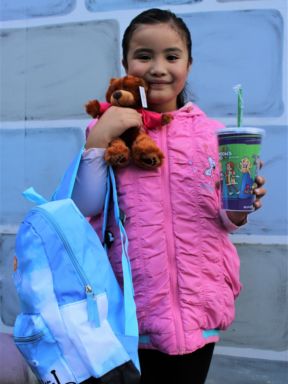 Rainbow's End Backpack
Cute Teddy
Souvenir Cup

Price $36


GIFT PACKAGE 4

Rainbow's End Backpack
Cute Teddy
Pencil Case
Drink bottle
Lollies
Price $40
Kids loot bags
It's always exciting to have something to take home after a party! At Rainbow's End we have two different loot bags which we can organise for your party.

$5 Loot Bag
Character magnet
Candy Floss (small)
Rainbow's End cup
Lollies
$10 Loot Bag
Hatchimal
Character magnet
Candy Floss
Rainbow's End cup
Lollies
For your party room
Balloons (on sticks) are available at $2 each in various colours.
Candy floss is available at $4 per bag.
Character visit at $15 subject to availability, please discuss options with our coordinator when making your booking,
To Order
Call our Birthdays Coordinator on 09 262 2030 to order today or contact us for more information. Please note orders must be made at least three days before your party. Colours, styles and flavours may vary.
Prices are GST inclusive and subject to change without notice.