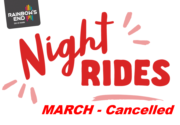 MARCH NIGHTS - CANCELLED
Due to Tāmaki Makaurau's move to Level 3, the March 6th Night Rides event is cancelled as we will still be in Lockdown.
As an extra precautionary measure, we have cancelled the March 13th Night Rides event too.
We don't take the decision to cancel an event lightly.
Our Night Events have a very different mix of ages from day, with limited use of Kidz Kingdom, Playlab and family rides, and more concentrated focus on thrill rides, which could put pressure on queue bubbles, even with Level 2 guest restrictions in place.
We apologise for any inconvenience and invite March 6 and 13th ticket holders to either;
1. use YOUR march 6th or 13th ticket at any of the April Night Rides,
when we hope the region will be back to Level 1. let us know which April night you're using your March ticket atHERE.
2. Request a refund before March 12th.
REFUND CONTACTS:

Purchased direct from Rainbow's End, contact [email protected]

Booked using a Grab One coupon, contact [email protected]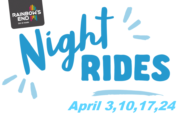 APRIL NIGHTS - ON SALE NOW
The thrill of your favourite rides from dusk til dark are back in April!
After a roller coaster couple of weeks playing havoc with our March series, we are thrilled to release 4 new dates for April. Come on Level 1!

Main Park rides will be firing however Kidz Kingdom is closed for Night Rides.
DATES
Saturday April 3rd, 6-11pm, gates open 5.30pm
Saturday April 10th, 6-11pm, gates open 5.30pm
Saturday April 17th, 6-11pm, gates open 5.30pm
Saturday April 24th, 6-11pm, gates open 5.30pm
These are busy nights, we recommend getting there early so you're processed and ready to make the most of your session!
BOOKINGS
We run night sessions at lower capacity, which means all bookings need to be done online to ensure people don't get disappointed at gate.

NEW BOOKINGS:
Online tickets only: BOOK HERE
MARCH BOOKINGS USING THEIR TICKET APRIL:
To ensure we keep capacity for you, REGISTER YOUR VISIT USING A MARCH NIGHT RIDES TICKET, up to 6 hours before the event.
BOOKING USING A GRAB ONE DEAL COUPON>:
Have a Grab One deal coupon? You can REDEEM YOUR COUPON FOR A TICKET HERE. Coupons need to be redeemed for a ticket BEFORE you come to the park.
PRICING:
Night Rides Superpass (Valid for Adult or Child)
$49.99
Buy 10, get 11th free!
Spectator (non-riding ticket)
Spectator passes can only be purchased with other ticket types. Any guest under the age of 14 must be accompanied by a responsible adult on either a Night Rides Superpass (riding pass), or a Night Rides Spectator (non-riding)
$17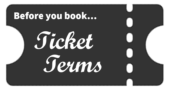 Tickets are valid for 1 event on the date booked only. 'No shows' will not be refunded or rescheduled.

NEED TO CHANGE YOUR DATE?
No worries! Drop us a line with your new Night Rides date no later than 24 hours before your event commences. Requests to [email protected]
Be sure to check out all event terms at the bottom of this page.

NIGHT RIDES TICKET TERMS
You can show your ticket on your phone for scanning at Gate - no need to print.
Your ticket is valid for 1 Night Rides event 6-11pm for the date booked only.
Gates open at 5.30pm for a 6pm start. Arrive early to make the most of your night.
If you do not use your booking, no cash backs, extensions or refunds will be given.
Rescheduling: In special circumstances, rescheduling to another night in the series may be possible. Rescheduling requests must be made no later than 24 hours before event commences.Requests must be sent to [email protected] Rescheduling is subject to availability.
Online tickets must be presented on entry at Rainbow's End, no admissions without tickets. Proof of ID is required when presenting tickets.
Tickets are non-transferable, they are unable to be sold in online auctions such as Trade me or any other online marketplace.
Those purchasing our groups deal must enter together as one group.
Not to be used with any other offers including family discount offers.
No cash backs, extensions or refunds unless required by law.
Tickets not able to be used for third party promotions.
Lost or stolen tickets will not be replaced.
This ticket is also your Tax Invoice.
No External Food or drink is allowed in park. You may bring a refillable water bottle (non-glass).
As a condition of entry all bags will be checked at Gate. The following items are not permitted in park: Weapons of any kind (including ceremonial)
Knives/sharps (excluding diabetic support)
Glass containers or bottles of any kind
Aerosols Alcohol/drugs or illegal substances
Skateboards/Scooters (medical aids will be permitted)
Balls Toy guns or weapons
Food
15. Height restrictions for rides apply for your safety.
16. For personal safety Rainbow's End does not allow pregnant women on rides.
17. Rides and attractions are subject to change without notice.
18. Weather conditions such as high wind and rain can impact our ability to operate a ride safely, requiring temporary closure.
19. No commercial filming is permitted without written permission of Management; No filming or photography of guests outside of your group is permitted.