City Strike Laser Tag
« back
Blast your way through a city under siege at our new City Strike Laser Tag arena, launching October 2nd at Rainbow's End!
Gear up for family friendly play - free as part of your daytime Rainbow's End Superpass! Or face your fears at our R14 full-on fright-nights at City Strike; Zombie Attack. Featuring live Zombies, gore and more, grab an October Night Rides pass and have a freaky Halloween at the Park!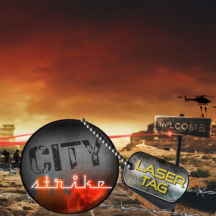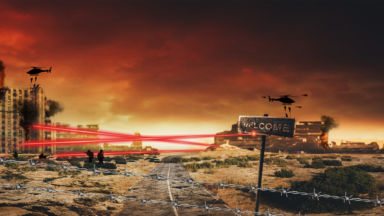 Maneuver through a dusky landscape to test your apocalypse survival instinct! Our arena is set in a unique never-seen-before atmosphere that will have your skin crawling as you try to escape the whisper of surrounding laser beams. The shadowy, smoky terrain is an indoor-outdoor hybrid that is not to be missed. We have a top-of-the-line kit that can withstand all the cardio guests are sure to be enduring, plus there are 60 interactive targets - so even if you have a small group, the immersion is always big!
HALLOWEEN SERIES - ZOMBIE ATTACK
You'll jump into City Strike for the first time while it's all set up for Halloween. Be prepared for Zombie infested daytime chills and crazy fright nights with our pop-up theming. Make sure you don't get bitten! More details coming soon.
CITY STRIKE
After our Halloween launch, we'll revert to City Strike (without the Zombies). You're able to enjoy our top of the line, hard wearing kit and arena style play. City Strike boasts interactive features so weather you're a single player, or one of up to 24 people - it will be awesome fun!
GUEST ACCESS
You'll be able to enjoy City Strike with:
A Superpass
Team Building events
Birthday packages
Group size

City Strike can operate with up to 24 people inside the arena per session
Height restriction:
Guests must be at least 120cms to enter
Age restriction:

Daytimes (including Zombie Attack): Ages 8+
City Strike Zombie Attack Night Rides: R14