Extras for 8-16 Years

book & save
Booking a Rainbow Birthday Package unlocks savings on a range of add ons that dial up the fun for your group, or just your birthday hero.

These deals are available only if booked in advance with a Rainbow Birthday package, talk to our Birthday Co-Ordinator to book!
virtual reality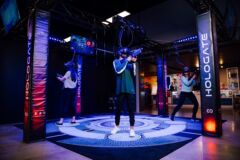 Rainbow VR Deal:
Purchase a minimum of 3+ Virtual Reality plays and birthday child plays FREE
Hologate features the best Virtual Reality content in market. Your group can choose from a selection of short play options in our play quads of 4.
arcade playcard

RAINBOW ARcade DEAL:
Pay $20 for a $30 Arcade credit
Our recently refurbished entertainment centre features the latest in video gaming from the U.S - Halo Firestorm, Nerf Arcade, Jurassic Park, Superbikes, Redemption Games and so much more!
sideshows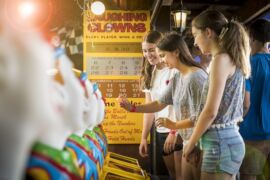 RAINBOW Sideshows DEAL:
Pay $25 for a $35 Sideshows credit
Our alley of funfair favourite d offer plenty of chances to walk away with a great prize, especially with $35 credit!
gaming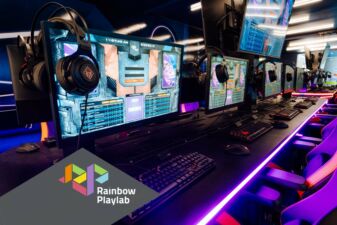 RAINBOW Gamers DEAL:
Pay for 30 minutes gaming for minimum of 5 guests (at only $5 each), and the birthday child plays free!
Okay, so we get that you might be looking for LESS screentime, but, hear us out!
This is social gaming at it's best on state of the art kit in our awesome new E-Sports Arena. Make sure you take a flash photo of your group infront of the E-Sports feature wall - it comes alive in the right light!
All top games and their features unlocked for play (age restrictions apply).