Redeem a Grab One

got a grab one coupon?
All Rainbow's End deal purchases at Grab One are issued a COUPON CODE to redeem online for a ticket to enter the park.
You need to redeem your coupon code for your ticket before you visit. This is because the park has capacity restrictions, and booking a ticket ensures you can get in, and won't be disappointed at gate.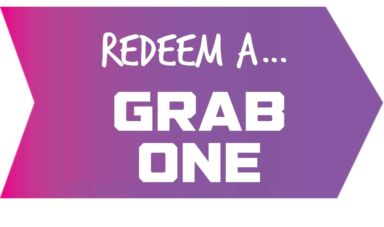 Grab One Coupon codes are redeemed in a different location than our standard ticketing page. You can only redeem for the dates available within the terms of the deal.
Once you redeem your coupon for a ticket:
you'll be emailed a Rainbow's End ticket & confirmation from Real Time Booking Systems. Check your spam folder if it doesn't arrive
You don't need to print your ticket: Have it open on your phone, barcode visible, for the gate team to scan at entry.
Click the button to the left to book in using your coupon now. We look forward to seeing you soon!