Play in a whole new dimension with our state-of-the-art Hologate Virtual Reality zone.
Rainbow Playlab Virtual Reality offers an exciting, physically engaging and immersive range of play and game options suitable for ages 7 and over.
Our VR games run in groups of 4, so you can play side by side virtually with your mates.
High Quality EXPERIENCES
Advanced graphic technology and short 5-10 minute game bursts create a realistic, immersive environment with zero motion sickness.
Something for Everyone
Our game selection includes family friendly content styles or more extreme adrenaline pumping action content.
FAMILY FRIENDLY EXPERIENCES: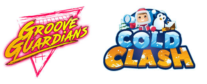 Bust out some sweet dance moves while trying to catch the beats from a selection of late release dance tunes in Groove Guardians, or take on the family in an epic snowball fight in Cold Clash.

HIGHER OCTANE, AGE RESTRICTED EXPERIENCES: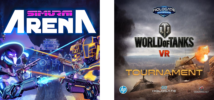 Get the adrenaline pumping with team based first person shooter games like Simurai Arena.

PREMIUM PLAY - Specialty content, hot off the PRESS!

Angry Birds Movie 2 VR
Flock together with your friends as angry birds and take on those pesky pigs…all while in glorious virtual reality! You can pig out now!
Blasters of the Universe
Win your way, in the fight versus the baddest boss in the universe with the choice between 5 unique weapons! This nostalgic and heart-pumping VR shooter features a fluid combat system where players must physically duck, dodge, twist, and turn their way through a never-ending onslaught of bullets.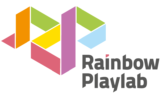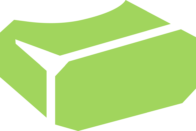 VIRTUAl REALITY
Ages 7+ (content dependent)
---
Open 7 days

---
Pricing
Single Play $ 9
Double Play $15
Quad Play $25
Premium Play Pricing
(limited time specialty content, see web page for schedule)
Single Play $ 10
Double Play $16.50
Quad Play $27.50
Longer play, private hire available, including outside of center hours. See group rates.
---
Promos
Visiting Rainbow's End? Add a Playlab Play Pass to your ticket for discounted game access.
---
Questions? Go to our FAQ page, or contact us
Phone: 092622030 Email: [email protected]
---
The Rules of Good Gaming
Help make Rainbow Playlab a great experience for everybody:
No bags (lockers on site)
No swearing or shouting – no matter how heated the play gets!
Drinks & snacks in the café zone only
Children must be accompanied by a suitable guardian
Treat equipment with respect