At Alert Level Orange, you need to buy your tickets online - there are no gate sales. If you're using a ticket without a date, or from a different date, you need to register your visit before you arrive so we can keep capacity for you.

Please note that we are a vaccination site, and this means all Guests aged 12 years, 3 months or older require proof of vaccination to come play with us.
Be sure to check out what it's like at Traffic Light Orange, before your visit. We look forward to seeing you very soon here at Rainbow's End!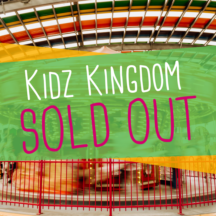 Saturday 22 Jan - Kidz Kingdom tickets - SOLD OUT

We have SOLD OUT of Kidz Kingdom tickets for Saturday 22 January.
You're still welcome to buy a Superpass for any children 8 and under, which will allow you access to our favourite Kingdom. Sorry for any inconvenience!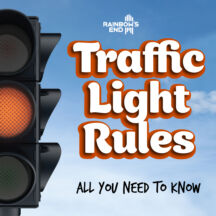 Open In Traffic Light ORANGE
We're thrilled to announce that with the move to Traffic Light Orange, all rides and our normal ticketing offer will be available.
At Traffic Light Orange things are a little different to keep everyone safe, including new rules for masks and vaccination
Find out what you need to do to visit and how we'll be keeping you safe HERE.
You'll need proof of double vaccination for 12 years, 3 months +
Plus ID that matches the record.