Kia ora!
We are currently closed, in line with Auckland's Level 3 Stage 1 status. We will reopen when Ministry of Health advice tells us it's safe to do so.
We are offering some Click and Collect packages for at home fun - check out or Trick or Treat pack and add ons below, and keep an eye our for Kidz Kingdom at home birthdays coming soon!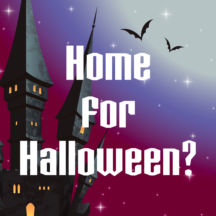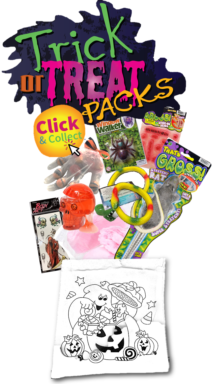 It's a long time at home for our little ones and we've heard a few are upset at missing out on Trick or Treating this year.
We've pulled together our favourite hallloween treats into one great pack for contactless pick up, perfect for at home Halloween fun!
The Trick or Treat Pack is $30 and includes:
Stick On Scars
Terrible Tattoo Art
Eyeball Ring
Halloween Canvas Bag
Dead Head Skull Ooze
Lolly Hand
Candy Floss (made to order and seasled for freshness)
Spider Window Walker
Soft Snake or Lizard
That's Gross Stretch Rat
pick up times:
Saturday 30th or Sunday 31st October, between 11am - 2pm.
PICK UP LOCATION:
Rainbow's End Retail Shop. Just quote your name and booking number at collection.
Stocks are limited, so BUY NOW!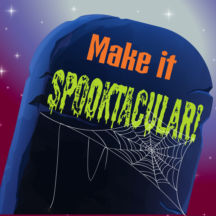 We've got plenty of special extras to pump up the thrills for your pack, from halloween iced vanilla cookies, big furry friends, and crunchy peanut butter eyeballs.
Just add them to your basket, and we'll have them ready for collection day.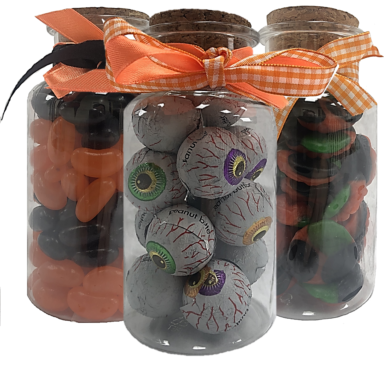 Our Jar's of Jellybeans, eyes and jelly pumpkins come in a sweet 12cm tall non-glass reusable jar. $8.99 - $9.99/ jar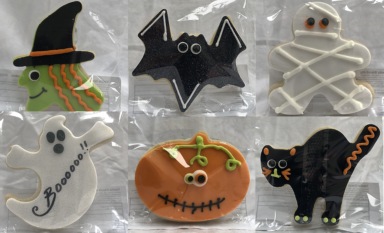 These small batch vanilla cookies are iced to delight. Add one to your Trick or treat pack or tuck it away to enjoy with a cuppa.. $5 each

Our Giant MEGA Dinos are soft and squishy and a whopping 1.6 metres long! This limited shipment is nearly sold out, get in quick!... $99/Dino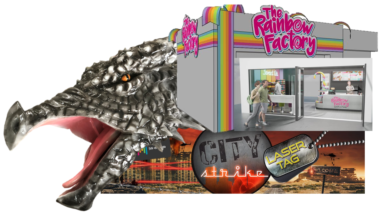 We're working on exciting new developments in the Log Flume Enchanted Forest, a new candy shop, and New Zealand's only indoor/outdoor laser tag arena, ready for a great summer.

We're also working collaboratively with the team on new Covid Delta safety protocols to keep you, our team and our community safe from Covid-19 Delta transmissions.

---
COMING SOON: CITY STRIKE LASER TAG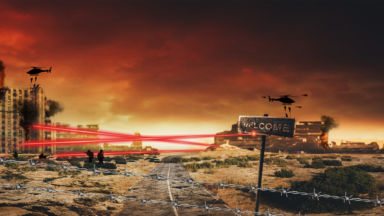 Our brand new attraction, City Strike is almost here! Lockdown has created a short delay, but when we reopen you can blast your way through a city under siege at the new City Strike Laser Tag Arena.

City Strike Laser tag is available to visitors over the age of 8 on a Superpass ticket. City Strike features a unique indoor outdoor play flow like nowhere else. Read more here.